How to Find a Trustworthy Roofing Contractor in Your City?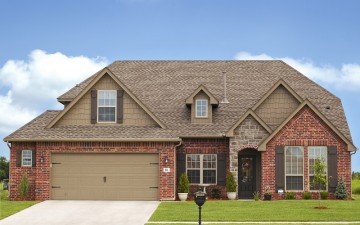 A lot of homeowners have the question in mind that a trustworthy that how they would hire a trust worthy roofing contractors in Carrollton, TX. Well, it can be tough at times but if you would follow the process, then you may not face any kind of problems. You should also keep one thing in mind that irrespective how good a roof is, a wrong person would eventually ruin it. Also, one of the biggest reasons behind roof failures is because of poor workmanship.
Also, roof is known to be a very valuable investment and hence it is very important that you hire a good roofing company for roof repair and replacement in Carrollton, Texas. So, today we are going to share with you 6 steps using which you can hire a trustworthy roofing contractors in your city.
1) Select a Local Contractor :- You should make sure of the fact that the local contractor that you select is local to the area that you are living. You should also make sure of the fact that they are having a good reputation in the market and perhaps having an established business.
Also, there have been cases such as that the customers opted for the roofing contractors that are not local. They further offer warranty on their work but once the problem starts to arise after a period of time, then they find out that the contractor has moved, closed or vanished. So, make sure that you avoid such kind of contractors as warranty for them is just like a piece of paper.
2) Never Select a Company Based on the Price :- You should make sure that you should not select a roofing company based on the price that they are offering. So, practically, you should think of the fact that any organization with proper insurance and overhead would have to establish proper pricing such that costs can be easily covered.
Those who are working in a pickup truck or working on the road side may offer you the work at a cheaper price but if you think that on a long run, then obviously you get the value for whatever you are investing.
Customers who select a roofing contractor based on the price end up paying more to fix of the problems that occurs in the future and you can easily cover up such problems once you opt for an established roofing organization who offer workmanship guarantee.
3) Communication is Quite Essential :- You should make sure that proper communication takes place between you and the roofing contractor that you have shortlisted. Allow check if they are prompt with the communication and also ask them for the necessary documentation. If they are hesitant to provide such information, then avoid them.
Communication is known to be the key to any given business. If proper communication isn't taking place from their end, then you should make sure that you don't work with them.
4) Get All the Job Details in Writing From Them :- We would suggest you to get all the job details such timeline of project, Pricing etc. in writing from your roofing contractor. We would also advice you not to pay them any kind of funds until the work is completed. Also, make sure that you decide the payment terms in prior such that it doesn't cause any kind of hindrance to your project. You should also ask them about the crew size that they are having.
5) Check for The Insurance of Your Roofing Contractor :- Make sure that your contractor is equipped with liability insurance and worker's compensation. Also, ask them for the necessary certificates and also cross check that from the insurance carrier if the insurance of your contractor is valid. This will eventually help you to relax as you would get a sense that your project has the security of coverage.
6) You should Avoid the Storm Chasers :- You should make sure that you don't hand over the project to storm chasers. Storm chasers in general are the scammers who would run away with your hard earned money. They would pretend as if they are your local roofers and they would offer you a very rate of roof repair and installation. They would generally show up after an extreme weather condition such as hail and storm.