What are the Different Kinds of Pickets Fence that can be used for the Front Yard?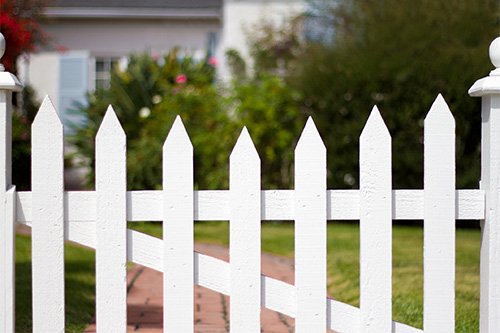 Picket fencing these days has become one of the popular choices among the residences. So, if you wish to get the picket fencing installed in your backyard, then it is recommended that you get in touch with a good Carrollton Fence Company.
So, in this blog, we will look at the different kinds of pickets fence that can be used for the front yard. Let's find out in the paragraph below:-
The classic picket fence in general has a common picket style. The picket body is straight but the top has a sharp point which was originally used to keep away animals or intruders from climbing the fence.
The classic picket is typically 3-4 feet tall while 3 inches wide.
Classic pickets are three inches wide but you always have an option to select a wider body. You can select a picket up to 6 inches wide. The extra-wide pickets are typically used for privacy fencing. However, a lot of homeowners also use a wider picket in order to modernize their fence.
A straight picket fence can be very well altered such that the top panel shape is changed. If you closely look at a classic picket fence, then you will notice that all the slats are of the same height.
However, you would be astonished to know that pickets are available in different height. Therefore, curved tops can be resulted irrespective of the overall fence height.
The two of the most common types of curved tops are scalloped and arched. Both of them dictates the classic appeal.
Gothic Style Picket Fence
Gothic style picket fence is quite common where the top of the picket is shaped as an arrow head.
Also, Gothic style picket fence are installed close to each other such that maximum privacy is provided.
French Gothic Style Picket Fence
French Gothic style picket fence is considered as a variation of Gothic style picket fence. It comes up with an ornate picket fence design having a pointed top.
These kind of fence is quite suitable for Edwardian or Victorian architectural styles of house.
Final Verdict
Above is the different kinds of picket fence that you can use for your front yard. Besides this, you can also have a unique style of picket fence which would truly redefine the look of your property.
So, if you are looking for a picket fence, then it is recommended that you consultation from a good fence company such as Carrollton TX Roofing Pro. They have vast experience in fence installation and repair and therefore they can provide you with the best possible solution.